---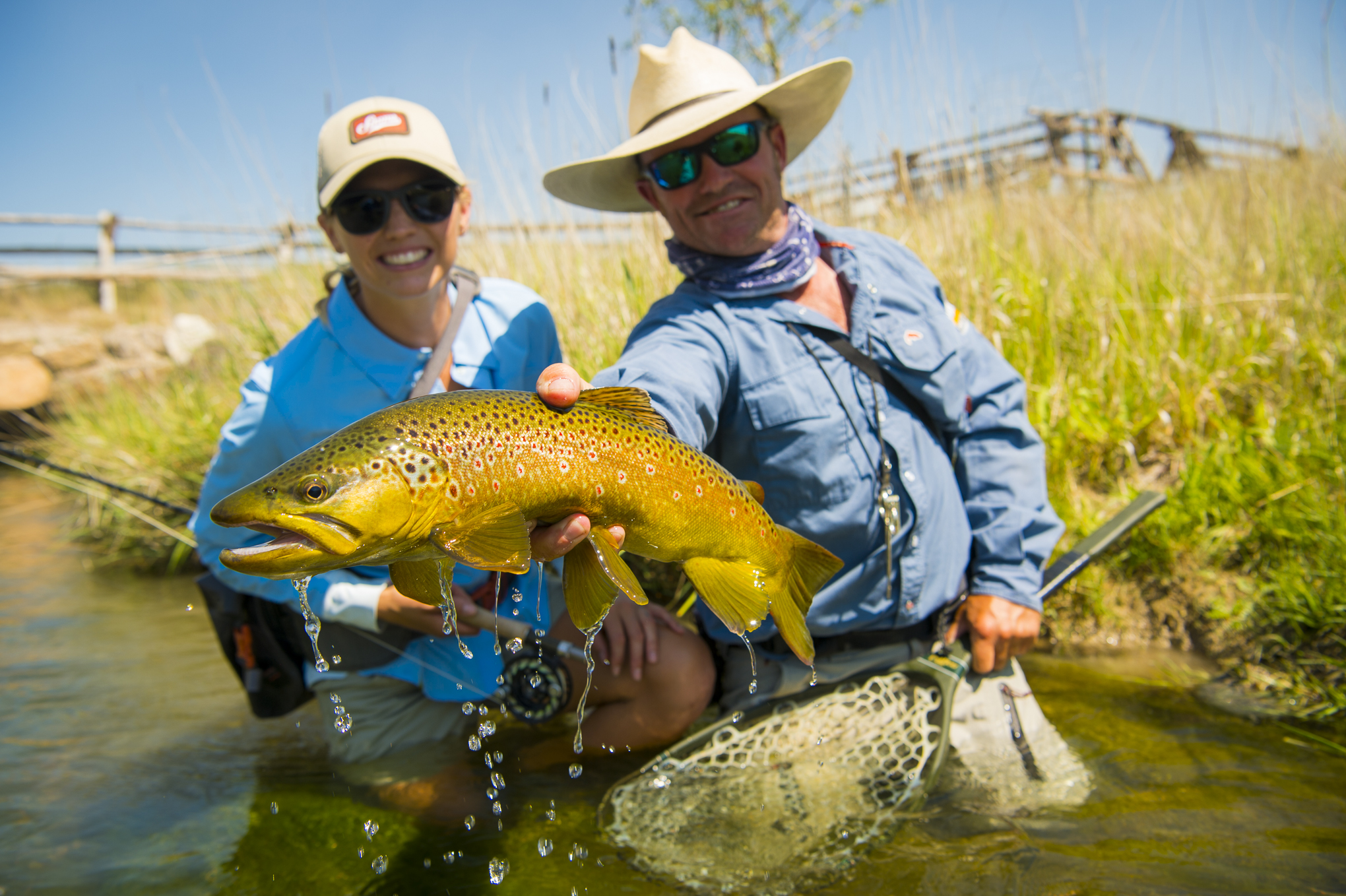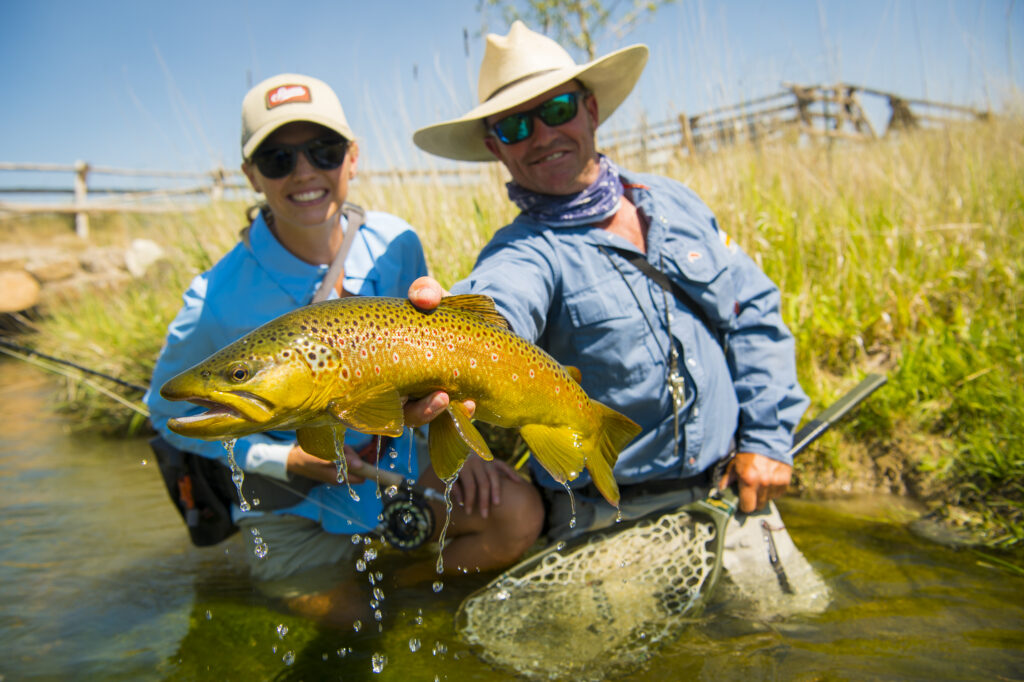 THE BEAVERHEAD RIVER
Beaverhead River fly fishing guides in Twin Bridges, Montana. The Beaverhead River is one of the three great tailwaters in Big Sky Country. Stable water flows, dense populations of trout and great insect life make this river a great option almost any time of year. From Clark Canyon Dam to Dillon, trout populations are at an all-time high, and although heavily fished there is plenty of room for everyone. Multiple spring creek influxes throughout its length create some great clear water and dry fly opportunities during the heat of the summer.
Over 80 miles of fishable water.
Tailwater reliability – very little runoff effect.
Nymphing for larger than average trout.
PMD hatches in June and July that will cause you to make bad casts.
Rainbow trout that will straighten out hooks and break 3x tippet.
Brown trout that will chase size 4 streamers and inhale them.
Sight fishing … need we say more?
The Beaverhead River is arguably one of the finest trophy trout rivers in the great state of Montana. Beginning at the outflow of Clark Canyon Dam, the Beaverhead River flows north for 60 miles, right through Dillon, and towards the confluence with the Ruby and Big Hole Rivers just downstream of the town of Twin Bridges. A tailwater fishery with a rich spring creek influence, the Beaverhead's prolific hatches of caddis, mayflies, yellow sallies, and midges create a tremendous food source and a very unique fishery not only for numbers, but larger than average trout.
With a good mixture of both brown and rainbow trout in the Upper Beaverhead River, anglers can expect to cast to a number of fine trout on most any day on the river. The character of the Beaverhead River is narrow and winding, with willows lining the banks throughout most of its path. This riparian habitat creates deep undercut banks, and ample cover for the huge population of trout. Typically, the water is very clear because of the massive spring influence common throughout the entire length of the river. Late summer can see weed growth that although aggravating, can still be fished around.
While the Beaverhead's habitat remains similar throughout, the techniques and flies that work best change drastically over the course of the river. Closest to the dam, small bugs are usually the ticket with midges, small mayfly imitations and scuds being the most productive flies in general. As you get a little further downstream the hatches become a little more diverse and in certain situations, much more prolific. Caddisflies, a number of different mayflies, yellow sallies, golden stoneflies, craneflies, and more can all be found in this stretch of the river. Streamer fishing can be jaw dropping, especially in low-light conditions and on overcast or rainy days.
As you travel towards Dillon from Clark Canyon the Beaverhead changes to a smaller corridor and is often overlooked by traveling anglers who have only heard or read about the famous upper stretches of the river. Some of the heaviest Mother's Day Caddis and BWO hatches of the year occur within 2 to 3 miles from town. When flows from Clark Canyon Dam are running full the river around Dillon provides less volume and anglers looking for wade fishing opportunities should look to this section.
Our guiding season on the Beaverhead River starts in March and we continue to fish right on through November. The fishing in March, April and May can be exceptionally good. The traffic is quiet and fish eager to feed as the water temps will be on the rise. June, July, August and September are far and away the most popular times to fish the Beaverhead River.