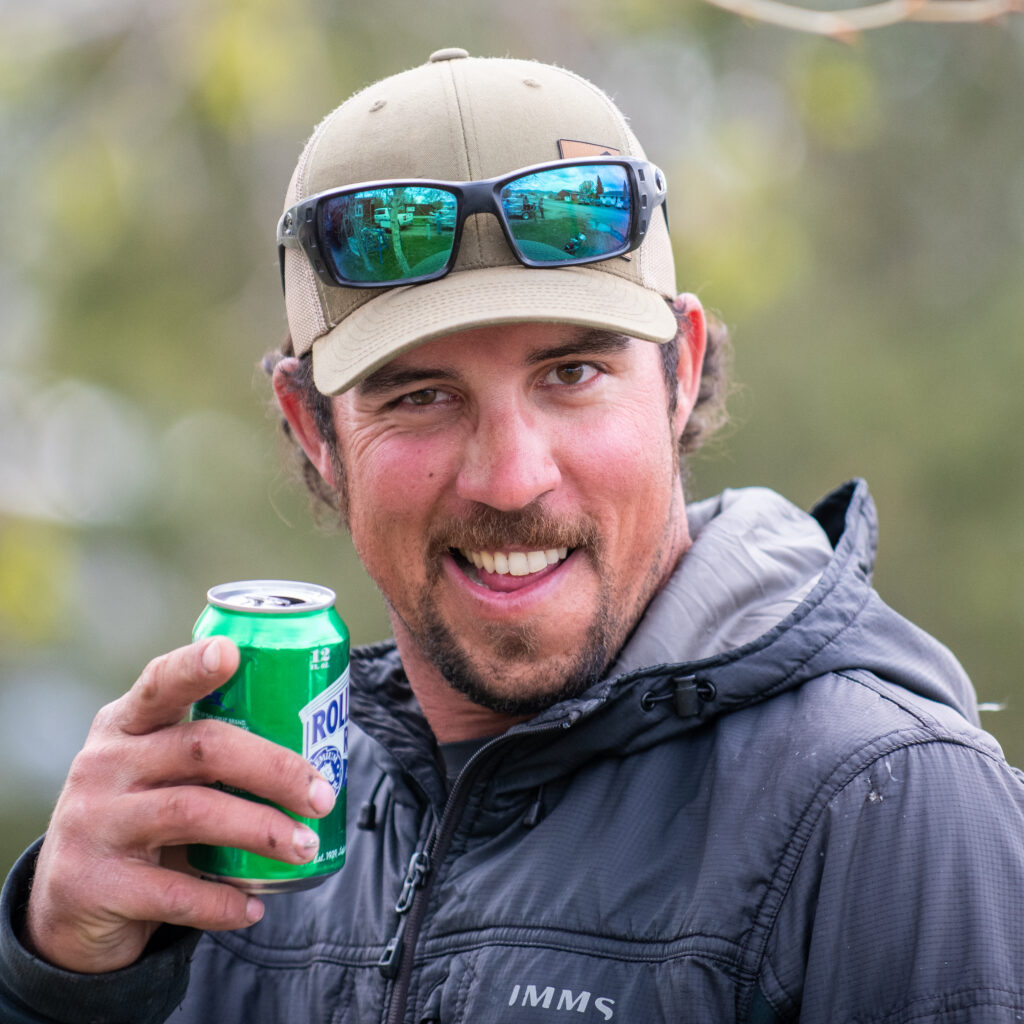 I hired Charlie eleven years ago in a bar in Ellensburg, Washington because he had a Simms hat and cowboy boots on. Although I've personally fired Charlie three times over those same eleven years, he still shows up with the best attitude of the bunch. He's been through bounty hunters, tractor collisions, bad break ups and pushed the envelope when it comes to client relations.
That all said – one thing's for sure about Charlie – you don't want him guiding for the competition.
I'm pretty sure when Chris Ledoux wrote "The last to quit and the first to buy the beer" he was talking about Charlie.
---
Nickname:  Carlos
Favorite Fish: Brown trout
Favorite River: The Jefferson
Special Skill: Emptying his bank account