---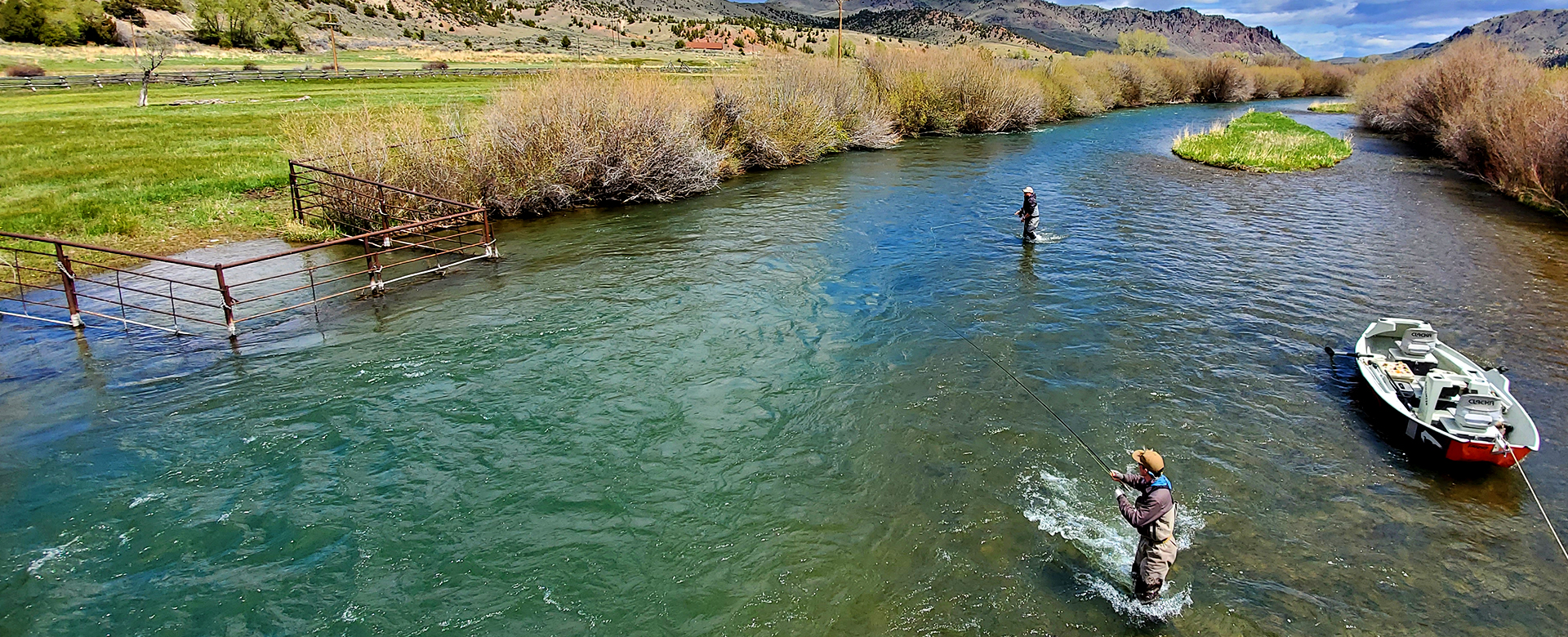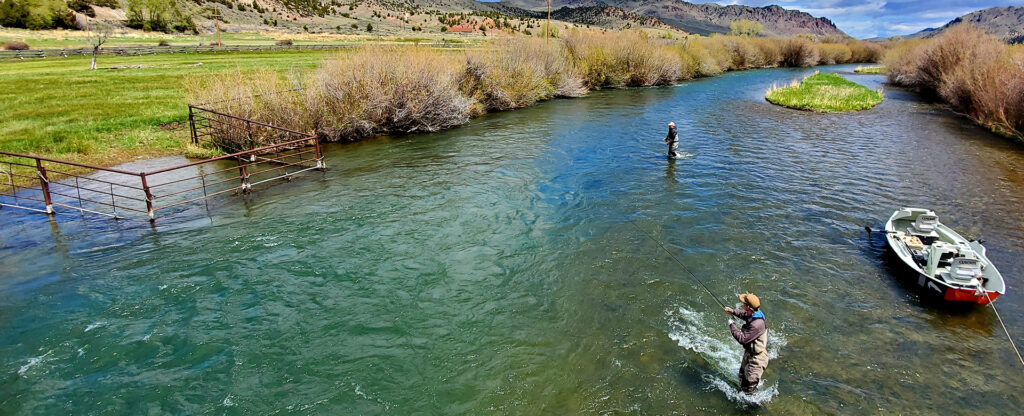 Twin Bridges, Montana is within close proximity to some of the best trout water in the world, and we are proud to guide anglers on these world-renowned waters.
The Big Hole River
The Big Hole River is one of our favorites. Referred to by some as "The Last Best River," the Big Hole is a freestone that fishes well from ice out in April until the winter weather hits in November and has limited outfitter use on over 100 miles of fishable water.
The Beaverhead River
An outstanding Montana tailwater, the Beaverhead offers stable water flows, dense populations of trout, and great insect life. This river fishes great much of the year and can be a great refuge when other rivers are getting hit with runoff.
The Madison River
The Madison is a favorite for many anglers. Impressive numbers of trout, lots of fishable water, and good water flows through the summer months keep the rods bent when fishing might be tough elsewhere. This is always a fun float trip.
The Jefferson River
Formed in Twin Bridges by the confluence of the Big Hole, Beaverhead, and Ruby Rivers, the Jefferson River flows more than eighty miles northbound. The Jefferson receives less pressure than other rivers, has big trout, and can be great for anglers wanting to see wildlife.
The Ruby River
From the dam to Twin Bridges, the Ruby has more than 40 miles of twisting, turning trout water. This is classic small stream fishing with good hatches and plenty of trout.